マッシモ・ヴィネッリの5つの言葉をヘルベチカで組み上げた5点のポスター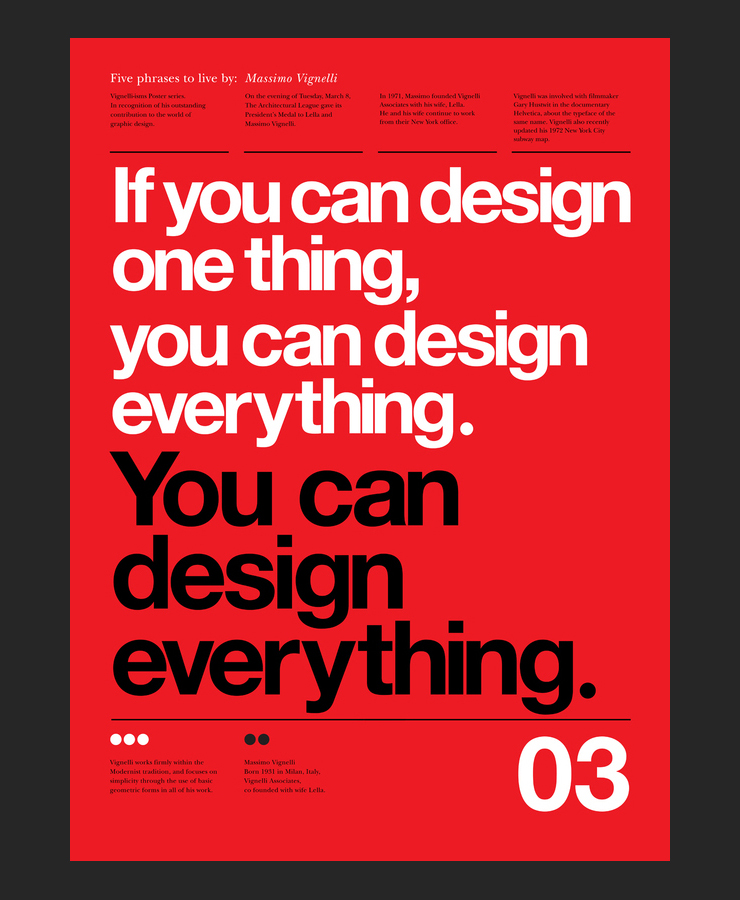 One life is too short for doing everything.
We like design to be visually powerful, intellectually elegant and above all timeless.
If you can design one thing, then you can design everything.
If you do it right, it will last forever.
The life of a designer is a life of fight against the ugliness.
モダニズムの結晶。
デザインしたのは Anthony Neil Dart
マッシモ・ヴィネッリご本人は、いま病床にあるとか・・・。
回復を願ってます。
The Logo Smith – Freelance Logo Designer For Hire
http://imjustcreative.com/5-phrases-massimo-vignelli-in-helvetica/2014/05/07